At moneum.com we want to provide you with a full set of tools to learn and improve your ability to make money on the web. And we created several products to help you achieve this goal. Here is our current list of products.
---
Secret SEO Techniques That Will Make You Rich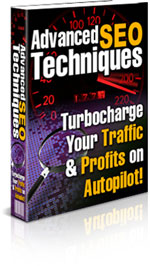 Learn now every secret that will make your content to appear at the top of Google and other search engines.
This eBook will prepare you to make millions from web search traffic. You just need to follow these carefully researched steps and enjoy all the new traffic to your web site.
Here are some of the things you'll learn:
How Google selects pages to rank.
What you can do to improve your site.
What elements are important to rank on Google.
The secret method to get more traffic from the same content.
And much more.
---
Web Magic Profits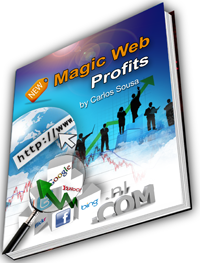 This is our most popular package. This eBook tells everything you need to start generating incredible amounts of money in a web-based business. In this eBook you will learn important skills such as:
Becoming an affiliate seller.
Generating traffic.
Creating websites that sell.
Managing lists.
And much more…
Product description: 112 pages, PDF format, with an Appendix, $9 (available now).
---
Blogging Success Secrets Exposed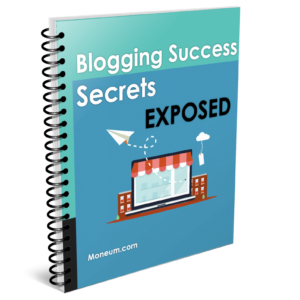 With this educational eBook, learn how to profit from your blog! See for yourself how the pros leverage their content and passion to achieve success in a lucrative niche. The eBook is chock-full of secrets and tips that will help you start if you're a beginner, or will take you to the next level if you're experienced. You will learn how to:
Get fast profit for your existing blog;
Generate traffic for a new blog;
Create content that attracts readers;
Make your content appear on all search engines overnight;
How to convert casual readers into buyers;
And much more…
Product description: 70 pages, PDF format, with bonus, $29.
---
The Affiliate Solution
Learn how to start a business without creating your own products! Promote some of the large number of the physical or digital products available in the Internet. In this information-packed ebook, your will learn:
How to start as an affiliate.
The importance of working in a niche.
How to drive visitors to your campaigns.
Using Google and Bing to display targeted ads.
Using you email list to sell more.
And much more…
Product description: 88 pages, PDF format, with an Appendix, $29 (available now).
---
---
List Building Secrets
every experienced web business knows that an email list is a powerful tool to retain clients. But few people use email lists effectively. In this eBook you will know how to get more subscribers, increase your potential readership, and make more money from your list.
Product description: 100 pages, PDF format (coming soon).
---
Social Network Riches
uncover the hidden profit opportunities on Facebook, Twitter, and Pinterest.
Product description: 105 pages, PDF format (coming soon).
---
Product Creation Made Easy
How to develop products quickly and for a big profit.
Product description: 104 pages, PDF format (coming soon).