College is one of the biggest expenses you will have in your adult life. If you're paying college for your kids or for yourself, you should expect to spend up to 6 figures to get a decent college degree.
And the college costs are continuously going up!
Because education is such an important factor in the labor market, everybody is being forced to get an university degree just to keep a middle class income.
And the expenses in college include not only tuition and fees but also things like:
Food
Clothing
Books
Tutoring
Travel
And much more.
Although college is expensive, there are also great news. With some planning and some action, you will be able to pay for college and even for much more.
In this article, I will provide you with important steps that you can follow to pay for college without going broke. Let's go!
How to Pay for College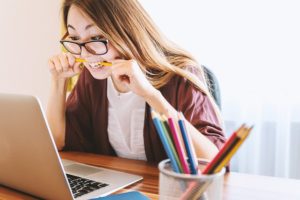 Here are the steps that will help you pay for college for you and your kids:
1. First, create a list of all the college expenses you will have. To do this, consider how many kids you have, the type of college you want to pay, and the total tuition. Also, don't forget smaller items like books and food.
2. Check how much money you need to cover those expenses. To make this more realistic, also consider inflation between now and the time you'll have to pay these expenses.
3. Consider the time horizon in which you want to pay for these expenses: 15 years, 10 years, or 5 years, etc… It all depends on your calculations in the first two items.
4. Open a 529 plan and separate the money you will put in this specific fund.
6. Use the money resulting from your side business to pay for your college expenses, as detailed in the previous steps. When complete, chose your next goal.
The most important steps on this whole process are the following:
Careful planning and;
taking advantage of and existing business opportunity that will give you the needed money.
As you notice, the crucial step is to have a simple, reliable way to make extra money as you need it. You can use that money to fund your investments for the future, while spending only a few minutes per day, if you so desire.
The reason I recommend this business opportunity is that I and many others have been using its simple formulas for a few years. I even made a lot of money during the lockdown, which was so difficult to everybody else.
The ways this can help your in paying for college are the following:
Simple to do: you don't need an advanced degree to make money this way.
Doesn't take much time: you can make as much as you want, working from a few minutes to a few hours per day.
You can work from anywhere: no need to commute to a distant office to make money this way. You can do it from home, and from your own living room.
No need for dedicated equipment: if you have a cell phone, you're good to go.
No need for big investment: you can start this business with just a few dollars (less than a lunch in a restaurant).
Again, here is your link to learn more about this opportunity.
For more financial wealth tips, visit our web site.