Digital Products and websites are lucrative, because you don't need to spend money to transport, store, or mail the product once it is sold. Here are some easy ways to profit from web sites.
Email Marketing
Email marketing is quickly becoming one of the leading ways to monetize websites. Using targeted email lists means you can send exactly the message you want to the audience who needs to see it.
You know they want to see it because they have opted to sign up to receive specific newsletter via email from your squeeze page. These email lists are very important for growing your traffic and monetizing your website.
Growing your email subscribers shows a marketing or advertising company that your website has reach and can be used to promote products to the subscribers that they will enjoy.
Read Also:
Simple Ways to Monetize Your Website
How To Get Rid of Your Debt Fast
7 Hot Tips to Get More Income in 2021
Improving Your Personal Wealth Performance
Promoting Different Products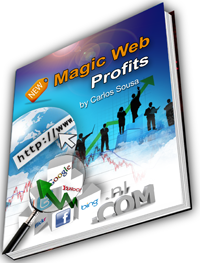 Readers who have signed up to be a part of your email marketing list typically trust the sender. They value their opinions enough to opt into the newsletter to receive more promotional materials.
This means that you can easily promote different products and services to them through paid sponsorship or affiliate marketing!
These subscribers will feel more comfortable having you tell them about new products or services rather than them seeing a pesky ad trying to get them to click.
Automated Responders
There are several email marketing service providers that will help you build campaigns, manage your email lists and track how your campaigns are doing.
Here is a list of the best known email automated responders:
These companies will figure out who has opened the emails, what they have clicked on and how much users have engaged with the email.
This kind of information is very important to know how your website is doing and how the audience is interacting with your products. You can then use this information to improve your monetization channels.
Paid Sponsorship to Monetize Websites
Another great way to monetize your website is through paid sponsorship, which means a company will pay you to sponsor their product or service on your website.
This is a common way used to monetize traditional media such as movies, TV, and related content. It now can be used in the Internet too.
A sponsor will pay for you to write an article featuring or reviewing their product or service. You can also have a section on your website dedicated to their product or service, or they will simply pay a fixed price for ad space.
In all cases, they are paying you to put their company's message, product or services on your blog in hopes of getting new clients.
Sponsorship of Products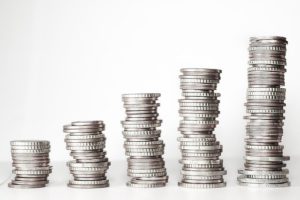 Sometimes paid sponsorship does not come in the form of money, but rather they will give you the product or service for free.  For example, they may give you a free couple of nights in their hotel so you write a review on your website.
Paid sponsors will often look at how much traffic you get to your site, your social media follows and your email subscribers to determine how much they will pay you.
Selling Products Such as eBooks and Courses
Most websites and blogs have a niche that they cater to. Without a niche your website probably won't make it. Having a niche means you are an expert on the subject and people will keep coming back to learn more from you.
Offering courses and eBooks help build authority and trust with your readers and help you with your branding.
Creating premium content for your readers through courses and eBooks shows you have in depth knowledge of a subject and they can be a great source of income.
People will be highly likely to buy an eBook on a specified subject or take a course on a new topic. People like to learn and scour the Internet in their spare time for new things to read.
You can generate a lot of income through selling your eBook on your own site, as well as have other sites have a link to sell your eBook as well.
Affiliate Marketing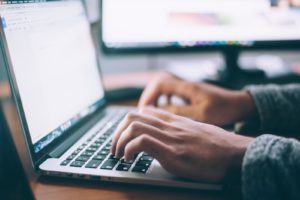 Unlike paid sponsorship, affiliate marketing pays for clicks that are converted to purchases on their products. So, you're paid by how much people buy of a product.
Affiliate marketing can be the first form of monetization on your website as there is no need to wait to start using it. You can put affiliate marketing on your website from day one and wait for the money to start coming in, though it is recommended to build up some content to be able to implement affiliate marketing.
Sometimes if your blog or website gets good traffic then affiliate marketing companies will approach you and ask to be added to your website.
In other cases, you can simply sign up with different well known networks, such as JVZoo, ClickBank, Amazon and CJ Affiliate.
Affiliate Networks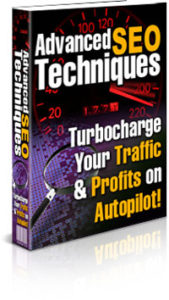 These affiliate networks have thousands of merchants with a large pool of products to pull from. It is an excellent way to monetize websites.
All you have to do is to search for a product you would like to place on your website, get a link with your unique ID and then place that link onto your website.
This link will link back to the merchant's website so the customer can purchase the product. The unique ID and the browser's cookies will tell the merchant that the sale came from you and you will get the commission through the affiliate marketing network where you got the link.