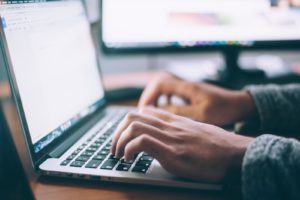 But the issue is: you need to remember that you're not alone! And, for the matter, 90% of the people trying this business don't have success either…
Is that a sign that internet marketing is just a dream?
Of course not. There are so many people making money on the Internet that saying this is just plain crazy.
Every day there are more people entering the club of web entrepreneurs. They're making a lot of money with affiliate marketing, web sites, blogs, and other types of business activity in the Internet.
What people don't realize, however, is that making money in the web is just like making money on a traditional business…
The reality is that it takes time and work.
The big problem is that almost everyone out there is attracted by the prospect of becoming rich overnight. This is what everybody is looking for: a quick way to make money, without much work.
Not that this kind of think can't happen, in fact it happens all the time. But it is not the norm. If you really want to make money, you need to be persistent, learn from your mistakes, and try again.
A Recipe to make money on the Internet
How do websites make money on the Internet?
Here is my recipe: follow these steps and you'll also make lots of money:
Learn a little everyday
Apply the things you learn
Work hard at least a few hours per day
Work smart: find what is working for you and do more of it
Repeat.
If you follow this recipe, I guarantee that you will make money!
Sign up for our newsletter, and we will provide many more tips for you to achieve your dreams on Internet Marketing.