Affiliate marketing is a great way to achieve financial success. But if you want to become a rich affiliate, you need to follow some steps to guarantee you start in the right way.
In this article I'll talk about the required steps to become a successful affiliate.
Step 1: Set Up an Affiliate Profile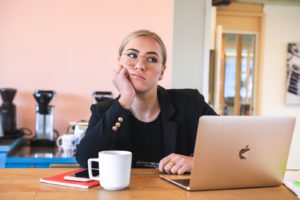 The first important step to make money in the affiliate market is to properly setup your profile with one or more affiliate network.
This is an important step in the whole process, since it is the moment when you'll ensure that your profile on the affiliate marketing network is accurate.
This might seem like a no-brainer, but if you profile contains any incorrect information, then you will not receive income from the site.
The setup process include data like your correct address, phone number, your website (if you have one), and the numbers of your tax documents.
Some networks, such as Amazon and CJ Affiliate, require you to provide tax information before you can receive any earning from the site.
Read More:
8 Tips to Chose Affiliate Programs
Clickbank Affiliate Blueprints: Just Another Scam?
3 Ways to Accelerate Your Wealth Plan
The Secret For Making a Fortune Revealed in 5 Simple Steps
Step 2: Join Several Affiliate Networks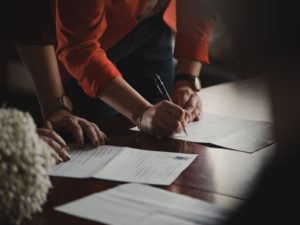 Signing up with several affiliate marketing networks is a good step. It will help you maximize the revenue potential for your site.
The reason is that it is always smart to diversify. After all, every niche is different and will require different strategies.
Using multiple affiliate networks you can constantly test and determine which affiliate network is the best for your site. Testing different offers is one of the mains skills of an affiliate marketer.
Step 3: Determine the Best Networks for Your Site
There is another advantage of signing up with multiple affiliate networks. This will allow you to get to know how each one works. In the end, you can chose the one you like the most.
It is important to remember that each networks has different features and its own characteristics. This will result in advantages and disadvantages. Only testing you'll be able to figure out  your favorite.
Also, notice that it may take from 1 to 2 months for you to really find an affiliate network that best matches your site.
Like in anything else in life, not every network will work for your niche. Doing testing you'll be able to find out which ones work best.
Step 4: Start Tracking Everything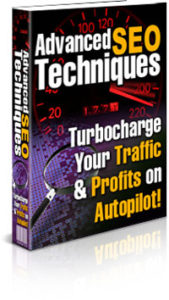 Don't just expect you can put affiliate marketing links into your site and start to make money right away. It takes some work to get to this point.
You should also always keep track of what you are doing and how the links are performing. This is the difference between a rich affiliate and a failed web site.
To do this, you can get the help of affiliate network software. Each affiliate network should have a reporting or tracking section in their web site. This can be used to tell you how each of your links are performing.
You should be monitoring these traffic reports often to see if there are any trends that can be exploited.
For example, you may start noticing that all of the links you put in the top of your articles perform better than the ones at the bottom. This is a useful discovery.
If you notice this as a trend over several days, then you can put products that will earn the most money at the top of the article. As a result, these products will more likely benefit from a higher conversion rate.
Step 5: Find Better Performing Products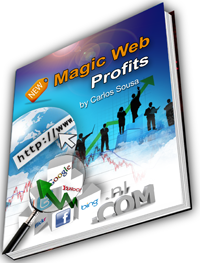 If you see that some links are not performing consistently, then you can take them out as this will lower your conversion rating. This is something that advertisers will take notice.
On the other hand, if you are noticing that many links are not performing well, then try to switch them around, trying new links instead.
It may take some time to learn what links are working and what doesn't. When you learn the process, however, you'll start to have a couple articles that consistently perform well. These are the products that will become your moneymakers.
Not only should you be looking at the analytics that the affiliate networking companies provide on tracking your links, but you should also set up Google Analytics for your entire website.
Step 6: Using Google Analytics
Google analytics is a free service, and you can use to learn a lot about your traffic. This will help you become a rich affiliate.
GAnalytics will give you data such as demographics and analytics on your audience. Using this information, you can pick products that are better suited to your specific audience.
For example, suppose that you find that your audience is primarily in Europe, but you are only promoting products that ship to the United States. This may cause your site to suffer from low conversion and poor sales. Try to adjust you offer to your audience.