Many bloggers make the majority of their money from affiliate marketing and the commissions from it. These websites, therefore, can become a great source of affiliate income.
Affiliate marketing may work for bloggers because their customer come to blogs looking for trusted reviews and information. They can be passionate about different products and services.
Affiliate Income from Blogs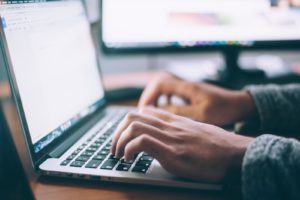 With the deluge of available information on the Internet, it may be hard to pick the product or service you want to spend your hard earned money on.
There is a perfect match between bloggers and affiliate marketing because they marry products that people love. They want to share their passion with readers while selling products and making money.
In many cases, bloggers do not even need to do anything more than putting in a link to the product they're promoting in the website. A single link will track when someone clicks and whether or not he or she ends up buying the product.
How to Receive the Affiliate Income?
For this to happen, the users do not even need to buy the product right away. The web site author will get the commission if the user goes back and buys the product later.
This happens because affiliate marketing uses cookies that will store that information, recording when and where the product was first clicked on.
An affiliate cookie is a small piece of information stored in the web browser, registering that the user already visited a certain website. The cookie stores the affiliate identification.
Also Read:
FastTracks: the fastest way to get affiliate income.
Creating a Web-based Money Machine
Eradicating Self Doubt on Your Business
Making Money is Easy if You're Focused
Make More Profit in the Web in Less Time
The Relation Between Affiliate and Consumers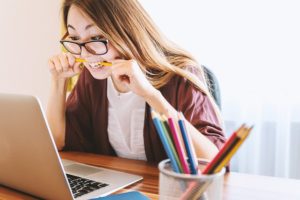 Affiliate marketing is about building relationships between the advertisers, publishers and consumers to generate sales. The advertiser typically has a product or service to sell but needs help in selling it.
The advertiser will look for help from a publisher to distribute their message and connect with consumers and they are willing to pay the publisher to do this.
A publisher will be someone who delivers the advertisers message in the form of a link, banner ad or in an email newsletter to the consumer.
The reader sees the message and takes action by clicking on the link, ad or newsletter, taking them away from the publisher's site to the advertiser's site.
The final step is the when the action is completed by the consumer purchasing the affiliate product, called a conversion.
How Does Affiliate Marketing Work?
The advertiser will give a publisher a unique ID for each of their websites in order to track and process every click. Tracking the clicks for each product is how the publisher gets commission from affiliate marketing.
The affiliate gets a unique ID for each product she is promoting. The combination of unique IDs for the publisher's website and the product allow the visits of the consumers to be tracked.
If a consumer clicks on an affiliate marketing link, cookies will enable the affiliate marketer to remember the date, time and location (website) of the click on the link.
Enabling cookies allows the site to know if the consumer returns at a later date to purchase the product and thus completing the conversion. This is when the affiliate will receive commission from the sale.
The affiliate network is a company that oversees the relationships between the advertisers and publishers, creating a network of other companies that use their platform.
Why Use Affiliate Marketing?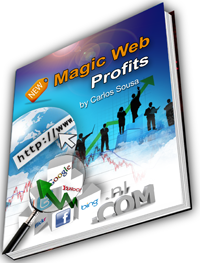 Affiliate marketing can be the easiest way to monetize your website. All you need to do is sign up to be a part of an affiliate marketing website.
Next, you need to create your account and unique ID and start promoting. For this, you need to search for products to link throughout your website.
Finally you can paste the links to your site and then wait as the money comes in.
The links can be in the form of text or images, or both, depending on what you need for your site.
While this is the easiest approach, there are some secrets that you need to known to become a successful affiliate marketer, as you will see in this article.
Engaging With the Visitor
Affiliate marketing is the best way for advertisers to engage with consumers and you the publisher/affiliate are a key ingredient. As a publisher, your readers trust your judgment, so when you make a recommendation to them, they often listen and convert.
The affiliate is very important to advertisers and you can use this to your advantage when you need to monetize your website. And just to be clear, you are the affiliate marketer. You need to work together with advertisers, so that both make money. Remember that without each other there is no money to be made.
Using Email Lists for Web Marketing
Using your email mailing list is the perfect way to distribute affiliate marketing messages to your readers. Often they will not even notice or care that you have linked them to a site in order for them to purchase the product. In fact, often your reader will be pleased to have the link.
Affiliate marketing links are helpful to the consumer. This is unlike ads that often go unnoticed or have consumers feel like they are being targeted.
Affiliate marketing is great for putting multiple links into one article or page. Each of the affiliate marketing networks will have a lot of products to search through. These products may be the perfect target for your website's niche.
Should Your Be an Affiliate For Many Products?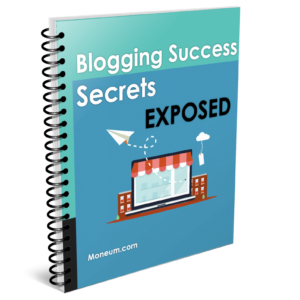 While adding multiple links to maximize your earning potentials, sometimes it's about quality over quantity. This is an excellent way to maximize your affiliate income.
Don't put in too many products without thinking about if the links will be beneficial to your readers or not. They might find it annoying having too many links in your articles and get turned off by your site.
You should promote as many products as you think will be helpful to your readers. However, try to concentrate on the products that you know better, so you can help your readers.
Conclusion
Using affiliate marketing on your site is simple, easy to use and has a transparent model for monetizing your site.
You simply recommend products throughout your site and that's it. It's really great because you don't have to worry about creating products. You also don't need to make sure that it is delivered to the customer.
All you do to become successful is to promote it on your site and let the advertisers take care of the rest.