To be successful as an affiliate marketer, you need to be credible. To gain credibility you have to have a great content rich website with even better information that brings people back, time and time again.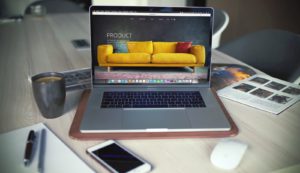 Anyone can set up a blog and start writing about whatever they like, the Internet is full of personal blogs that do not go anywhere. They key to getting a great blog or website start is to have a great design layout that makes sense and is user friendly. Your site needs to grab the reader's attention right away with striking images and rich content.
Creating Your First Web Site
If you don't know how to start out designing a website, simply sign up with a web host, create your domain and set up an account on WordPress.
Once your account has been made and you've linked your WordPress account to the web host, you can start looking through all the different website themes WordPress offers.
There are thousands of different free themes to choose from. If you can't find something you like, you can search and purchase a theme. It is possible to find good themes through sites such as Themeforest or elsewhere. After buying, you can upload it to WordPress through your web host.
Read Also:
Simple Ways to Monetize Your Website
More Easy Ways to Profit From Web Sites
The Secret to Generate Profits
Customizing the Website Theme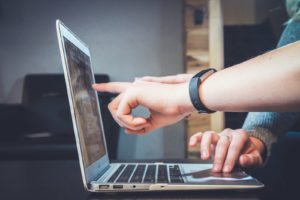 Give your website's theme some good thought, this is what can make or break your site.
If visitors land on your homepage and immediately leave due to an unpleasant theme, you'll have a high bounce rate and you will never generate any traffic.
Without traffic you cannot become a successful affiliate marketer, you'll be a want-to-be affiliate marketer.
It's not just about the awesome design of your website either. Now that you've grabbed the reader's attention with your amazing layout, you're ready for the next step.
You now need to prove to them that they should continue coming back to your website because of it's content. Only when you have great content will users start to trust your site.
As the trust builds, they will be more inclined to listen to your product recommendations. Therefore, they'll be more likely to click and convert into a sale. Even though Google uses a lot of SEO for rankings, remember that content is king.
Getting Traffic for a Website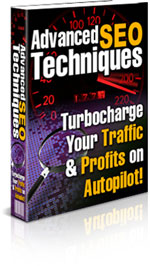 Getting traffic to your site can be slow and difficult at first.
A key tip is to make sure Google is not blocking your site from showing up in the search engine results page (SERP).
Some web hosting providers, such as Arvixe, include SEO tools to get into Google that should be used and updated weekly. These activities include submitting your sitemap and ensuring Google is not blocking you.
Also important to be ranked in Google or to use Google AdSense, you must have a Privacy Policy Page and a Terms Of Service Page.
If Google decides to block you or not rank you then it will be difficult to build traffic to your site organically. In this case, you will have to work harder on social media outlets.
Generating Content For Affiliate Products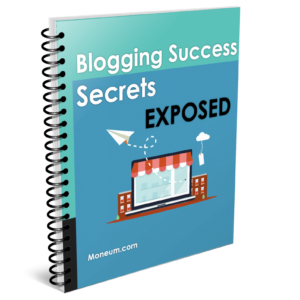 Remember that it's also important to have good content so you can put in the affiliate marketing links without seeming like you are forcing them in there.
The links should seem like genuine casual recommendations, like how you would tell a friend about a great new product.
If you don't have great content, then users will not trust your site and will not click on the links and you will not get the commission.
Monetization Strategies for Your Website
Once you've spent about 3 – 4 months building up traffic and followers on your site, you can start looking at different monetizing strategies.
Typically, after 3 or 4 months you'll have built up enough great content to be able to place multiple affiliate links.
You can put the affiliate links in right away, but some advertisers might see you have low traffic and they might not want to partner with you for this reason.