There are several different affiliate networks online today, all with thousands of advertisers to choose. These top-rated affiliate networks offer millions of products.
Some networks are larger, older, and more established. Also, some of these networks may be more suited for your needs.
Here are some of the top affiliate marketing networks out there are  at the moment. Check these companies profiles to see if any catch your eye as one you would like to work with.
ClickBank, a Top-Rated Affiliate Network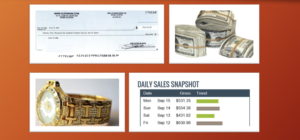 ClickBank is perhaps one of the oldest affiliate marketing networks out there. However, ClickBank is still one of the best networks, with millions of affiliates around the world.
With Clickbank, you can earn commissions of 1% to 80% from their large network of advertisers. In fact, ClickBank has the largest source of advertisers of all the affiliate networks.
ClickBank's 60-day money back guarantee is very important to consumers. This makes them feel comfortable when they see the ClickBank logo in a product. The reputation of ClickBank precedes itself and when a consumer sees the logo, they know they are getting a product with customer support.
On the downside, ClickBank only allows offers of digital information products. Therefore, it might not be the right network if you are focused on segments such as fashion or sports, for example.
However, since there are no distribution costs with the products ClickBank offers, this allows a higher percentage of commission to be distributed to affiliates.
JV Zoo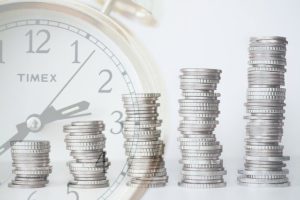 JV Zoo is newer to the affiliate marketing scene than other networks, however they are quickly becoming a rising star.
The reason for that  because it is easy to use and free to sign up. They too have a large number of advertisers offing a wide range of products.
There are some products that are only available on JV Zoo, so even if you are already using some other affiliate networks, JV Zoo can still be profitable to you. JV Zoo has great customer service and is always happy to help out.
While is true that they do not have the best looking user interface, their site is practical and easy to use. You can use it to work from home.
Features of JV Zoo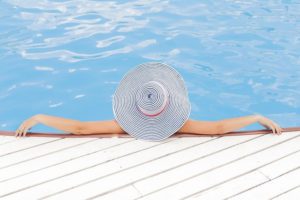 One of the great features that JV Zoo has, that the other networks do not have, is that your commissions go instantly into your PayPal account.
JV Zoo is very popular among the "make money online" crowd because it is easy to get paid instantly with the adaptive PayPal payment scheme.
After all, why wait to receive your hard earned money? This is one of the reasons that JV Zoo is quickly becoming one of the most popular affiliate networks even though it is one of the newest ones.
Refunds with affiliate marketing can become a nightmare and ruin your reputation based on the payment schemes of the other affiliate networks.
With JV Zoo there is no issue with the buyer getting their money back because with instant and direct PayPal payments, PayPal simply deducts the payments from both the publisher and the advertisers accounts the same way the payment when in.
JV Zoo also has great integration with Warrior Forum (a larger marketplace for online marketing products). When the Warrior Forum goes down, which it is known to do, it reroutes all the affiliate marketing links to the JV Zoo network.
Commission Junction (CJ Affiliate)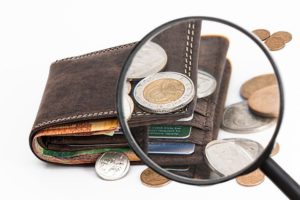 Commission Junction (CJ Affiliate) is now one of the largest affiliate networks on the web.
Almost every major merchant is on CJ Affiliate, giving the affiliates a greater range of products to chose from.
Affiliates get even more power in the decision-making because the advertisers offer multiple creative sizes.
This customization and plethora of products makes it nearly impossible to not find a product to promote on your site, no matter what your niche is.
CJ Affiliate has one of the most powerful reporting systems in all the affiliate networks. This will greatly help you optimize your performance.
The more you analyze how your products are doing and tweaking them to do better, the more money you will make.
With CJ, the more you put into it, the more you'll get out of it. That being said, it can be a steep learning curve to set up, navigate and understand all the reports.
To complete the application process for CJ Affiliate you need to enter your tax information. Without it you are barred from using the network.
Rakuten  (Previously LinkShare)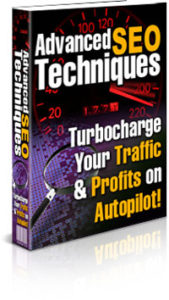 Rakuten, previously known as LinkShare, is also one of the top-rated affiliate networking sites on the web, however, it still remains a smaller one, and only have a small percentage of merchants compared to some of the other networks.
However, this does not stop them from being one of the top affiliate networks.
One of the main features of Rakuten is that you can rotate through multiple banner ads for a particular product from a single snippet of code.
This is a key feature because you do not have to manually select which banner to run and it allows for variety on your site.
Rakuten also allows for flexible deep linking options. This means that you can link directly to products instead of the merchant's home page.
You don't need to be approved to sign up and can start using Rakuten right away.
However, Rakuten does have a considerably smaller merchant pool than other networks, such as CJ, that have most of their merchant pool plus more.
Amazon Affiliates Program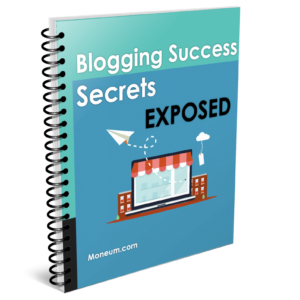 The Amazon Affiliates Program quite possibly has the largest pool or products because of the large amount of merchants on Amazon. Anything that is sold on Amazon can be turned into an affiliate link to be put on your site.
You're already likely familiar with Amazon and the huge amount of products on it. Therefore, this is probably the easiest affiliate network to get started on and learn how things work.
The Amazon Affiliates Program is also one of the easiest networks to set up and get started with. The reporting abilities are a little weak, but sufficient to see how your links are performing.
Like CJ Affiliate, you will need to upload your tax information before you will receive any payments from the program. The whole network is a little dry and less involved than the other networks, but you will find products that won't be available on other networks.
On the downside, the payment scheme of Amazon Affiliates is considerably less than other networks, hitting only 4% – 15% per commission.
You will get a large variety of products to choose from and easily set up your account but you won't see as much money as you will from other networks.
Another drawback of Amazon Affiliates is that they have a net-60 payment policy, which means you will not receive your commission from a sale until two months after the sale occurred.
Top-Rated Network ShareASale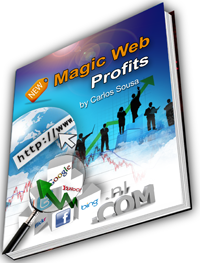 ShareASale has a large network of merchants from small businesses to the big Fortune 500s. They have been around for 14 years, so they have built up relationships with credible merchants.
The payment scheme of ShareASale is the 20th of each month via direct deposit or check.
ShareASale offers a large range of comparisons when you are trying to decide which offer to select. This is great when trying to decide on which offer will be the best to promote on your site.
In order to sign up with ShareASale, they need to approve your website which can take 2 – 4 business days. ShareASale also has a difficult to use user interface that can be cumbersome for new users. Once you get the hang of it, you can make good money on ShareASale.